* Technical specifications and completing units can be changed in accordance with the technical requirements of the customer.
This information is introductory and can be changed without notice.
ATS electric diagram with 2 inputs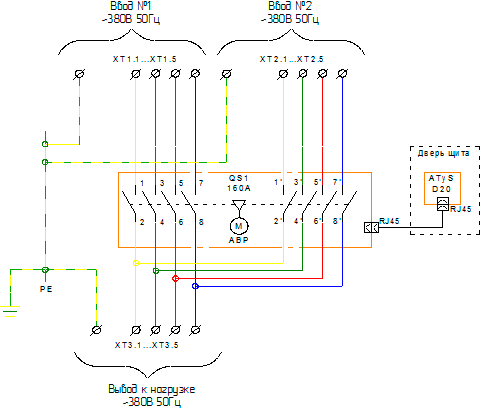 Type designation for cabinets (units):
А В Р - X.Х - XXX
Х.Х - the first digit is the number of inputs (2- two inputs, 3- three inputs), the second digit is the presence of the sectional unit (0- no section breaker, 1- equipped with section breaker)
ХХХ - rated current (A).
Example:
ABP-2.0-100 - two inputs, without sectioning for 100 amperes;
ABP-3.1-250 - three inputs with sectioning for 250 amperes.